Treatments
Intense Pulsed Light (IPL)
Our Lumenis Stellar IPL—or "Intense Pulsed Light"— targets the abnormal blood vessels and congested eye glands, the underlying cause of dry eye, with multiple wavelengths at the same time, alleviating the irritated conditions of dry eyes, clogged eyelid glands, and the red inflammation brought about by Rosacea. Our technology also hides scars, covers spots, and smooths wrinkles.
Eastern Virginia Eye Associates is proud to be amongst the 1% of nationwide providers who utilize advanced IPL technology to effectively treat dry eye conditions. Thanks to the Lumenis Stellar IPL, our Med Spa brings healing to dry eyes by alleviating abnormal and inflamed blood vessels, leveling out the concentration of the tear film, and restoring functionality to the Meibomian glands. We treat the cause, not just the symptoms!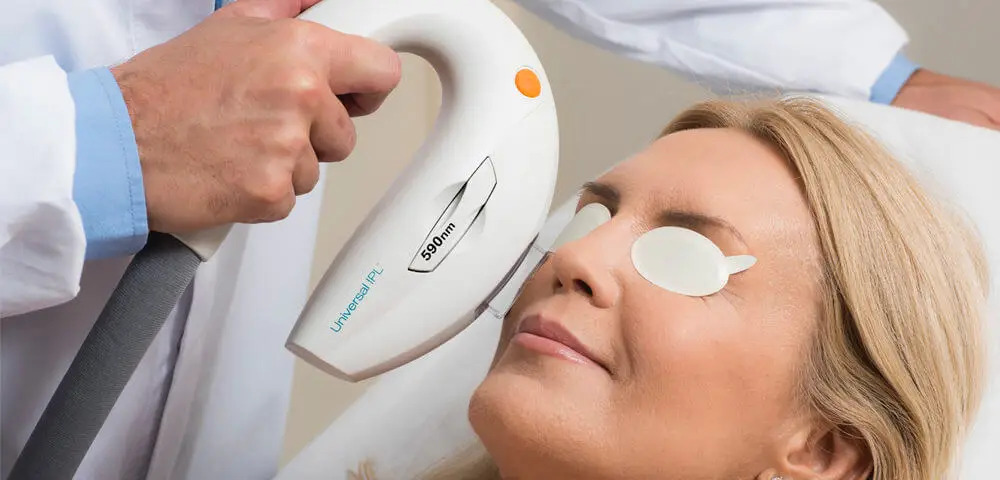 iLux
Using advances in technology, iLux massages the inflamed tear glands with heat, which treats the source of dry eye problems. We can effectively and painlessly promote tear gland health by targeting blockages in tear ducts. Your eyes are refreshed and your vision is clearer as old build-up dissolves, allowing tears to flow once more.
We conquer the root of dry eye with iLux, and don't chase after temporary solutions.
Meibomian Gland Dysfunction (MGD)
With Systane® iLux® , it's possible to address the root cause of your MGD. The goal of MGD treatment is to gently unblock these glands, restoring healthy tear film and helping you quickly feel better and see better. Systane® iLux® actually lets you see what's been blocking your glands, causing you discomfort.
Systane® iLux® Delivers Fast Treatment for MGD
Advanced imaging. Your eye care practitioner can use the unique, handheld Systane® iLux® device to visualize your meibomian glands and evaluate your Dry Eye in a whole new way.
Gentle non-invasive treatment. The Systane® iLux2® MGD Thermal Pulsation device can then be used to deliver gentle warming and pressure directly to your eyelids to unblock meibomian glands. Treatment of both eyes only takes approximately 8-12 minutes.